South Hams council considers 100 job cuts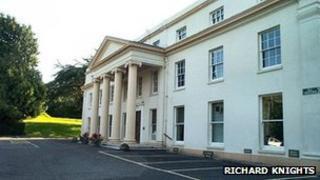 About 100 jobs are to be axed at a Devon council as it seeks to work more closely with a neighbouring authority.
South Hams councillors voted 28 to seven in favour of a new staffing model, which will also see jobs go at West Devon Borough Council.
Both councils are facing a combined budget gap of £4.7m because of the government's funding squeeze.
West Devon councillors are expected to vote on the plans on Monday. Unison warned services would be affected.
The authority said that despite existing savings, it needed to "radical and fundamentally change" the way it operates.
The changes would save the two councils £3.8m a year.
'Worsen services'
James Kershaw, the Unison branch secretary at South Hams District Council, said: "Staff will be concerned for jobs.
"But there are staff who are excited about the challenges working in a new model. Others share some of our concerns about the impact this will have on services."
A new website is proposed for customers to access the council and its services 24 hours a day.
The councils have said a smaller workforce would reduce the need for office space and staff could work in different parts of the district.
Councillor Keith Baldry, the leader of the minority parties on South Hams District Council, said: "If you're cutting the staff by 97, 24% of the workforce going, it is going to worsen services for the people I represent."
Richard Sheard, the chief executive of South Hams District Council, said: "We're confident with the figures, but until we put it in operation, and we see how it works in practice, there's got to be a question mark in members' minds.
"What we've got to do is look at all the risks, and manage those risks very well."