Plymouth car park to be demolished amid safety fears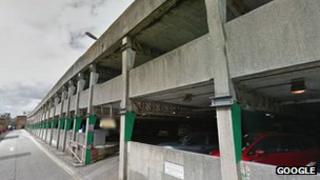 A multi-storey car park in Plymouth is to be demolished after structural problems were found.
The Mayflower Street West car park was initially closed in September as a safety precaution following a structural review.
Plymouth City Council said the demolition work would start at the beginning of 2014, with plans to build a smaller car park on the site.
The structure, which has about 500 spaces, was built in 1965.
The council said the car park had "major strengthening work" carried out in 2004 but its condition had "deteriorated more quickly than anticipated".
Councillor Mark Coker, cabinet member for transport, said although the replacement car park would be smaller, it would be "an open, more welcoming space for customers than the rather bleak and gloomy structure".
The Labour-led authority said it did not know how many spaces would be available in the new car park.