Plymouth bogus policeman 'stopped vehicles'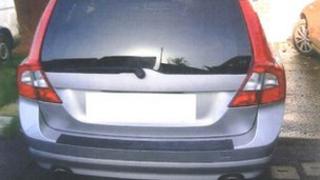 A bogus police officer has been stop-checking vehicles in Plymouth, detectives have said.
The driver of an unmarked Volvo had twice attempted to stop drivers - including an off-duty policeman - for "traffic offences".
The man, dressed in plain clothes, used a silver-coloured Volvo V70 equipped with flashing lights and a siren.
Devon and Cornwall Police have arrested and bailed a 37-year-old on suspicion of impersonating a police officer.
'Unusual crime'
Police said a woman was stopped in the Roborough area in April and reprimanded by a man for speeding. When she asked him to produce identification he refused and left the scene.
In October, on the A38 at Longbridge, an attempt was made to stop an off-duty police officer who realised it was not a police vehicle and refused to pull over.
Police investigating the incidents have seized a Volvo.
A force spokesman said: "This is a very unusual crime.
"We are appealing for anyone who may have been stopped or signalled to stop by an unmarked Volvo matching this description anywhere in the force area to please make contact with us."
Police added that an unmarked police car could stop vehicles, but the stop must be carried out by a constable in uniform.
It said that drivers, if concerned, should keep their doors locked until they were sure it was the police and they could ask to see a warrant card, which should carry a name and photograph, through a closed window.