Michael Lloyd custody death prompts police changes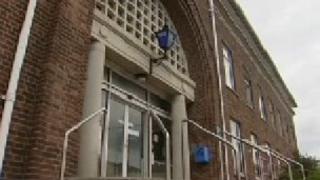 A custody death has resulted in changes to the way a police force looks after detainees.
Michael Lloyd, 66, was found dead in a Torquay police station cell in August 2012. A post-mortem examination found he died from natural causes.
Recommendations by the Independent Police Complaints Commission (IPCC) have now been put in place by Devon and Cornwall Police.
These include not using spy holes to check on the welfare of a detainee.
The watchdog said Mr Lloyd, of Victoria Street, Paignton, was arrested by Devon and Cornwall Police on 4 August after failing to appear at Hendon Magistrates' Court in north London.
'Seek to improve'
When he was taken into custody at Torquay police station, Mr Lloyd disclosed a number of medical conditions, including a heart condition, diabetes and deep vein thrombosis, so he was taken to the local hospital for medication.
He was brought back to the police station in the early evening and found dead in his cell the following morning.
Post-mortem tests found that Mr Lloyd died from heart disease, and an inquest into his death returned a verdict of natural causes.
"The initial care that Mr Lloyd received while in custody was not at fault," IPCC associate commissioner Tom Milsom said.
"The IPCC's investigation did however find a number of areas that Devon and Cornwall Constabulary should seek to improve on in relation to the handover of care between teams and the quality of checks that detainees receive - especially if sleeping and taking medication."
Supt Toby Davies said the force was "keen to learn the lessons" from Mr Lloyd's death.
"Clearly this was a tragic incident and our thoughts are still very much with Michael Lloyd's family and friends over this difficult period," he said.