Network Rail spends £5m 'to protect' lines in 'extreme' weather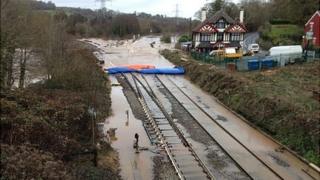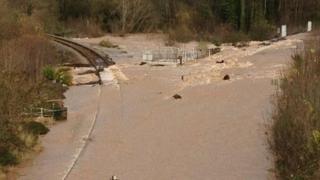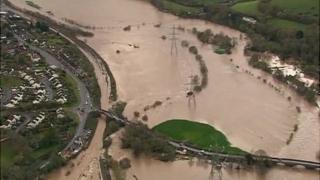 Network Rail has spent £5m in a bid to protect Devon's railway lines from being affected by "extreme weather" after a washout last year.
The work includes installing nets to cliffs to prevent rock falls and buying inflatable dams in a bid to protect signalling cables and tracks.
Network Rail said they would "help boost the resilience of the railway".
The mainline near Exeter was closed for 11 days in November and December 2012 because of flooding.
'Hugely destructive'
Network Rail said the dams, which are made of synthetic fabric, would "help divert water away from the railway track and speed up the recovery process".
The netting has been attached to cliffs at Teignmouth after a number of landslides and rock falls last year.
Mike Gallop, the organisation's route asset management director, said: "Extreme weather has had a hugely disruptive impact on the railway.
"We are also taking a long-term approach to prepare us for the changing weather and climate over the next 70 to 80 years."
"As part of this process, we are developing a high-level strategy that includes a £31m intervention plan targeting high risk flood sites such as Cowley Junction."
Last winter, the junction near Exeter, was submerged, causing several days of train delays and cancellations.
Mr Gallop added that the long-term plans, subject to government approval, included lifting track, upgrading culverts, and strengthening earthworks.