Postal staff hold strike ballot over van safety sacking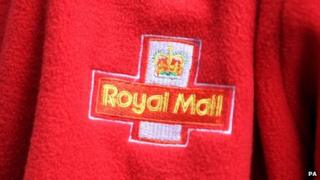 Royal Mail staff in Torquay are holding a strike ballot over the sacking of a colleague whose van rolled into a bike shed.
The worker parked in the yard of a delivery office, applied the handbrake but did not leave the vehicle in gear.
The van rolled into a bike shelter and the worker was "summarily dismissed" in a "disproportionate" reaction, the Communication Workers Union said.
In a statement, the Royal Mail said it was "disappointed" by the ballot.
Luke Mason, the union's branch secretary said: "The member of staff had worked for Royal Mail for 10 years and their conduct record was 100% clean.
"Nonetheless, they were charged with failing to hear a safety brief, and therefore not leaving the vehicle in gear, and were summarily dismissed."
Mr Mason said the union members were "shocked by this reaction from Royal Mail which seems disproportionate".
The union has decided to ballot for strike action "unless this member of staff is reinstated."
The proposed action would affect all the TQ1 and TQ2 postcodes and could come as soon as the second week in February.
In its statement the Royal Mail said it was: "disappointed that members of the Communications Workers Union are undertaking a ballot for industrial action at Torquay".
"We will continue to follow the national framework for dispute resolution, jointly agreed with the CWU, in order to find a resolution."