Devon youth service faces £1m budget cut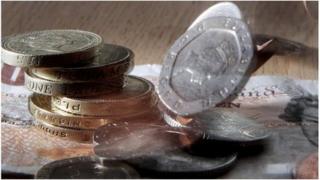 Devon County Council is considering slashing its youth service budget by nearly £1m.
The youth service, which costs £3.7m a year and employs 114 staff, could also lose 60 jobs, says a council report.
The council's 34 youth centres could be outsourced to community and voluntary groups.
The proposals are a response to a critical Ofsted report of the county's children's services, combined with the budget cuts.
Councillors will be briefed on Monday about the plans for a budget reduction of £927,000.
It follows news that the council is increasing its child obesity budget from £100,000 this year to £334,000 for 2014/15.
'Targeted approach'
The council said in a statement the "fundamental change" in the youth service was "aimed at early help and prevention".
It said youth workers would work with social workers and other partners "to identify and provide early help and support to vulnerable young people and those most at risk".
"This targeted approach means the county council would no longer manage or run more traditional centre-based activities aimed at universal support for all youngsters," said the council.
It said it was aiming to cut £110m from its spending by 2017, with a reduction in funding from the government.
Liberal Democrat councillor Alan Connett said: "This could spell the complete devastation of the youth service, which many children and families value.
"The dangers are that we are not going to discover problems in households and there will be more anti-social behaviour on the streets."
Devon's cabinet member with responsibility for the youth service, Will Mumford, said: "Of the 90,000 young people aged 13-19 across the county around 10,000 young people a year use the current youth service.
"But it is clear that it is just one element of a tapestry of excellent clubs and services around the county that are already provided by numerous community and voluntary groups."