Safety fears over Ten Tors training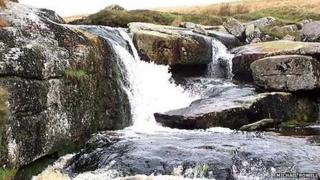 School and college groups training on Dartmoor for the Ten Tors challenge have been warned that the safety of pupils is their responsibility.
Dartmoor National Park Authority said recent storms have left the moor at its wettest for 30 years.
Head ranger Rob Steemson said ground conditions were extremely difficult and many rights of way have been blocked by fallen trees and other storm debris.
It is believed about 200 young people could be training on the moor.
'Fast-changing situation'
The event, which is overseen by the army, is held in May every year.
It involves people aged between 14 and 19, in teams of six, trekking up to 55 miles (89km).
Last year the army announced it was making changes to the route for 2014 which would mean fewer river crossings and would reduce the need for air support in poor weather.
In March 2007, 14-year-old Charlotte Shaw died after falling into a swollen river while training for the Ten Tors.
Two months later hundreds of children had to be rescued when the challenge itself was abandoned after torrential rain.
Mr Steemson said because of the current conditions on the moor, teams had been "strongly advised" not to train this weekend.
Some decided to cancel their training he said, but about 20 indicated they would be going ahead.
He said fallen and dangerous trees have blocked the road at Holming Beam, a number of paths around the Postbridge area have been washed away and rivers were "very unpredictable" because they are rising and falling extremely quickly.
"It really is a fast changing situation and I need to remind schools and colleges choosing to continue with the training that they alone are responsible for all aspects - including students' safety," Mr Steemson told BBC News.
"Please look very carefully at your training plans and consider your routes and the risks involved to all those taking part."
The Met Office has issued a yellow "be aware" warning for ice overnight on Saturday and into Sunday.