Bystock Court in Exmouth: Concern at potential closure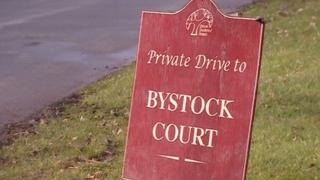 A campaign has started to save a specialist residential care home for adults in Devon from potential closure.
Bystock Court in Exmouth looks after more than 40 adults with learning disabilities and is run by Devon Sheltered Homes Trust.
Parents and carers of residents are calling for the home's owners to look at other options to save it.
In a statement, a spokesman for the home said "no final decision had been made" on closure.
Emma Knight, whose brother has been at Bystock for 30 years, said: "This is his home. This is safety for him. It mustn't close."
Becky O'Brien, 22, who has lived there for five years, said: "I was really angry and upset. They have no right to close my home. I will have to talk to my family about what I can do."
In a letter sent to parents and carers, Chris Browne, the programme director at the home said: "We have explored a number of different options about how the Bystock Court service could be made viable and have been unable to find a way forward that offers on-site solutions."
The letter also said: "Changes in central government policy and to local authorities' commissioning plans have resulted in the current provision of services being considered to be outdated."
In a statement sent to the BBC, Mr Browne said: 'The wellbeing of customers remains our highest priority. No final decision has been reached.
"We are committed to working with customers, their families and the wider community to deliver the best outcome."
Devon County Council said: "We welcome the decision to review the way they deliver residential care for people with learning disabilities and to offer the opportunity for people to live more independently if they wish."
A public consultation, which started in February, will run until mid April.