Harry Martin death: Inquest records open verdict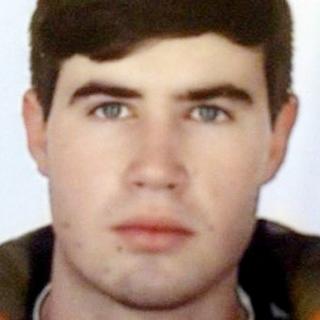 An inquest has been unable to determine if a teenager, who went missing after going to take photos of storms, fell into water or was washed away.
Harry Martin, 18, from Membland, Newton Ferrers, Devon, was last seen on 2 January before his body was found in Carswell Cove nine days later.
He may have died as a result of "his sudden immersion in cold water", the hearing in Plymouth was told.
Plymouth coroner Ian Arrow recorded an open verdict into the death.
Broken shoulder
Mr Martin, a film and TV student at Greenwich University in London, was back home visiting his family for Christmas when he went missing.
Extensive searches of a 20-mile (32km) stretch of coastline, 10 miles (16km) either side of his home were carried out over several days until his body was discovered.
The inquest heard that a post-mortem examination could not say he drowned but his death may have been caused by "his sudden immersion in cold water".
The coroner said it was not possible to say whether Mr Martin had fallen over and went into the water or if he had been washed away by stormy seas, but that he suffered a broken shoulder blade in a suspected heavy fall.
Mr Martin was naked when he was found but it was also not possible to say whether he had removed his own clothes to try and get buoyancy in the water, or whether the storms had washed them off his body, the inquest also heard.
Police said there were no suspicious circumstances and no third party involvement in his death.
Mr Arrow said he concluded that Mr Martin was "was making the most of the weather conditions" to take photographs.