Thomas Orchard family to meet chief prosecutor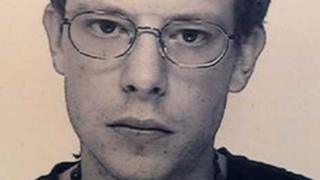 The family of a man who died seven days after he collapsed in a police cell in Exeter is to meet England's chief prosecutor.
Thomas Orchard's mother Alison will ask "why it has taken so long" for a decision on prosecuting police.
Mr Orchard, 32, collapsed at Heavitree Road police station after his arrest on 3 October 2012 and died in hospital.
The Crown Prosecution Service (CPS) said it was waiting for reports into the case.
The Independent Police Complaints Commission (IPCC) asked the CPS in November to consider charging four police officers, two custody staff and an agency nurse.
'Dragging heels'
The family hope the meeting with Director of Public Prosecutions Alison Saunders on 10 July will give them a "realistic time frame" for the decisions.
Mr Orchard, who suffered from schizophrenia, was arrested in Exeter on suspicion of a public order offence and taken to the police station.
Just over an hour later he was taken by ambulance to the Royal Devon and Exeter Hospital where he died on 10 October.
His mother said: "We don't know who the officers are or what happened at the police station and that feels unethical.
"It puts us under a lot of pressure and stress so we are hoping for an explanation about what is going on.
"I feel doubly bereaved, for my son and for my faith in the system.
"There is no reason for the CPS to be dragging their heels for so long."
The CPS said: "We fully appreciate that the wait for an outcome can be difficult and we have kept the family updated on the case's progress.
"After receiving a file from the IPCC last year, our initial review identified several matters that needed to be investigated further.
"We asked the IPCC and the Health and Safety Executive in December to carry out these inquiries and we await their outcome."