Devon gets extra £9.7m on pothole repairs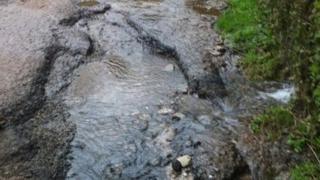 Devon is getting an extra £9.68m towards patching the county's potholes.
The money from the government's pothole repair fund is part of more than £170m handed out to local authorities across England.
The county council, Plymouth City and Torbay Councils are each receiving a share of the funding.
Transport Secretary Patrick McLoughlin said that the funding was an "important step in ridding our roads of this menace".
Devon County Council, which gets about £35m a year from the government for mending its roads, has already been handed an extra £7m after severe winter storms damaged roads.
Reports of potholes soared from about 2,000 a month in a normal winter to about 7,400 in January.
Plymouth City Council received more than £1.5m from the government for repairing storm-damaged roads and Torbay Council received £336,000.