Bereaved Ten Tors mother turns to writing for the stage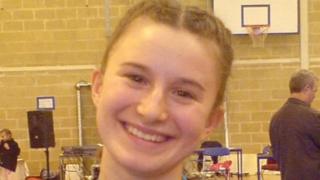 A woman who turned to writing to help her deal with grief after her daughter died training for Ten Tors is about to see her first play take to the stage.
Jennifer Wilkin-Shaw's daughter Charlotte, 14, died in 2007 preparing for the two-day hiking challenge.
Mrs Wilkin-Shaw is directing the production of 99% Proof at the Queen's Theatre in Barnstaple in July.
The play examines poverty, unemployment and homelessness.
In it, a jobless youth is compassionate towards an "evil" company boss.
Alex Rushden plays the youth and says the writer's personal experience drives his performance.
"I think we're very difficult to work with sometimes and the fact that she's written it from her heart, if we can look at it the same way then we'll put the same sort of passion into it," said Mr Rushden.
Mrs Wilkin-Shaw believes she would have Charlotte's approval.
"In her times of seriousness I think she'd say, 'Mum, you're a good example now'. I think she'd be proud."
The play runs on July 17 and 18.