Bug outbreak halts Paignton Hospital admissions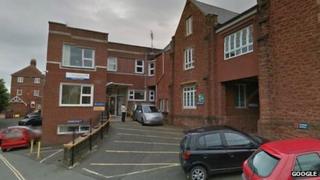 A Devon community hospital has been closed to new inpatients because of a virus outbreak.
The restrictions have been put in place at Paignton Community Hospital after patients caught a diarrhoea and vomiting bug, Torbay and Southern Devon Health and Care NHS Trust said.
Other services including outpatients and the minor injuries unit were operating as usual, it added.
The hospital has 28 beds but its capacity can be increased to 34.
Hospital staff said they were appealing to families and friends wanting to visit patients to stay away to help reduce the spread of norovirus.
Anyone due to attend an outpatient appointment who had felt unwell, or had diarrhoea or vomiting within 48 hours, should let staff know before attending, they added.