Alcohol-related offenders to be breathalysed in Plymouth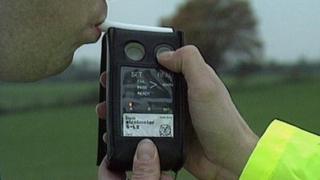 Police in Plymouth are breathalysing people arrested for alcohol-related offences to try to find out more about the role drink plays in causing crime.
Offenders will be breathalysed to "ascertain their level of intoxication".
Devon and Cornwall Police said the aim of the scheme was to come up with new ways to tackle offences in the city, especially at night.
It will specifically look at excessive, street and underage drinking.
Officers said those affected by alcohol or alcohol-related crime would also be referred to support organisations.
They said this would include support for vulnerable people.