Families stop sending children to Totnes school over contaminated soil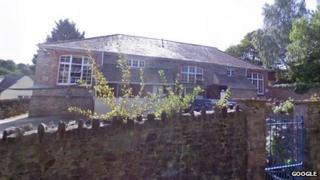 Five families have stopped sending their children to a Totnes primary school because of contaminated soil discovered during building work, its head teacher has confirmed.
The contamination was discovered at the Grove School, built on a former gas works, during construction work carried out over the summer holidays.
The school confirmed families had raised health and safety concerns.
Head teacher Hilary Priest said the site was safe.
Work being carried out at the school included construction of new classrooms and other facilities.
After the contaminated soil was discovered, it was removed from the site and taken away for tests, construction company Kier said.
Children went back to the main site on Monday after being taught in temporary places across the town until then.
Devon County Council said it had sent a health and safety adviser to the site and that it would make a further check this week to ensure everything was up to standard.
The school has about 200 pupils.