Exeter Cathedral organ rebuilt for £1m restoration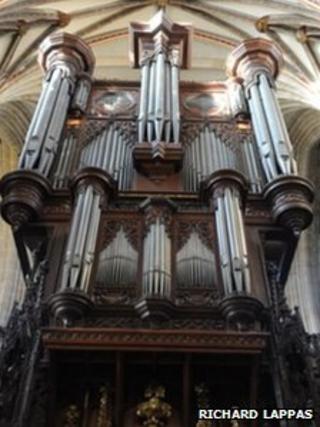 Exeter Cathedral's 17th Century organ is being rebuilt as part of a £1m restoration.
The instrument, which has 4,000 pipes, was dismantled in January 2013, with parts sent to organ builders in Durham for repair.
Delicate leatherwork has been replaced and wind leaks rectified.
The organ is currently being put back together at the cathedral and is expected to be played for the first time at the end of November.
Andrew Millington, music director, said it was a "major restoration" and the instrument needed a complete clean and overhaul every 25 to 30 years.