Axeman Tasered and arrested in Torquay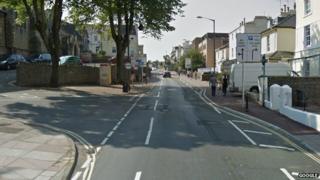 A man wielding an axe has been arrested after being Tasered by police in a Devon town.
The 20-year-old was arrested on suspicion of causing criminal damage and for being in possession of an offensive weapon.
Officers were called to Abbey Road, Torquay, at 23:30 BST on Thursday.
Police said it was unknown why he had the weapon. The axe has been confiscated and the man remains in custody at the town's police station.