Plymouth murderer Angela Douglas has minimum sentence cut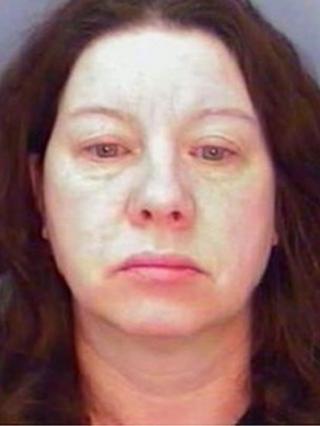 A drunk woman who killed her sick mother as she lay in her bed has had her minimum sentence almost halved.
Angela Douglas, of Plymouth, suffocated Anne Matthews, 73, with a pillow, saying she wanted to end her pain.
Douglas, 49, was convicted of murder at Plymouth Crown Court in April and given a life sentence with a minimum tariff of 12 years.
But judges at the Court of Appeal in London said the tariff was "excessive" and cut it to seven years.
'Stroking her face'
The decision means Douglas will be free to apply for parole in 2020, taking into account time served.
Lord Justice McCombe said: "She did have a genuine belief that what she was doing was an act of mercy and there had been no premeditation."
Plymouth Crown Court heard before Douglas was sentenced that Mrs Matthews suffered from emphysema and chronic shortness of breath but, although very unwell, she was not dying.
The jury was told Douglas had drunk more than two bottles of wine before she went upstairs to smother her, in April last year.
She told detectives that on the day of the murder she spent a lot of time with her mother lying on her bed "holding her, stroking her face and kissing her".