Devon and Cornwall Police informant 'handlers' win pay case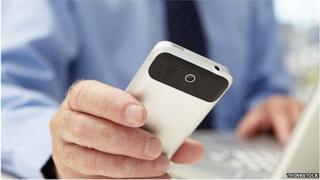 Former "handlers" of police informants have won an overtime pay victory in the Court of Appeal.
The three men were the first point of contact for "covert human intelligence sources", which are often criminals.
Clive Allard, Stuart Vincent and Norman Buckley from Devon and Cornwall Police said they were "recalled to duty" when taking calls between shifts.
Under the Police Act 1996 handlers were entitled to a minimum of four hours' overtime however long they worked for.
Lawyers for the chief constable argued there was no recall to duty triggering overtime unless the situation "necessitated some kind of follow-up and the handler was directed by his controller to take the matter further".
The chief constable's appeal against the ruling was dismissed.
The judges allowed a cross-appeal by the former officers over the amount of overtime they should receive.
They ruled Judge Simon Carr previously had wrongly reduced the minimum four hours payment rate by 30 minutes after making a mistake in interpreting the regulations.
'Severe financial impact'
Chief Constable Shaun Sawyer, of Devon and Cornwall Police, said: "Police regulations in respect of overtime working and claims were ambiguous and open to interpretation, and it was important for all involved that we sought clarity from the court.
"One of our primary considerations throughout has been reasonable and proportionate entitlements to compensate for extra time worked by officers.
"The judgement may have a severe financial impact on Devon and Cornwall Police, particularly in this time of austerity."