Devon County Council tax rise of almost 2% approved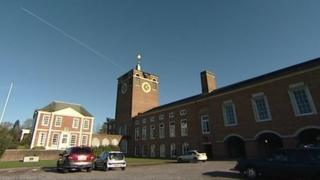 A council tax rise of almost 2% has been approved by councillors in Devon.
The increase of 1.99% for Devon County Council is the maximum possible without triggering a local referendum.
The council tax increase will apply to all residents in Devon apart from those living in the unitary authorities of Plymouth and Torbay.
The authority also approved £46m of cuts for 2015-16 as it deals with a 13% drop in its government funding.
At County Hall 35 Conservative members voted in favour, while seven Labour councillors, four UKIP and two Independents abstained.
Nine Liberal Democrats, one Green and one Independent were against.