Torridge charities to get car park overpayments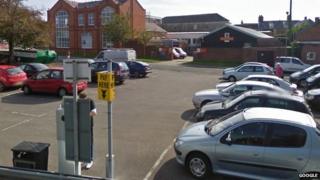 Charities are to benefit from tens of thousands of pounds overpaid to parking meters in Devon.
Torridge District Council unanimously approved giving away the estimated £40,000 it gets every year from overpayments.
The machines at its 22 car parks do not give change, so many people overpay.
Council leader Philip Collins, who led calls for the move, said the council should be "open with the public" about its income from car parking.
The council charges between 60p and 90p for up to an hour of parking and between £1.20 and £1.80 for up to two hours.
The local charity recipients will be decided later this year.
Last year Cornwall Council revealed it makes £300,000 a year because its parking machines do not give change.