Major search for delayed divers off Plymouth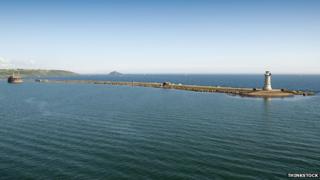 Two divers who were delayed in surfacing off Plymouth sparked a major search operation.
The men, who were in their 20s and 50s, were diving with a group close to the city's breakwater when they failed to surface at about 11:30 GMT.
Two Plymouth lifeboats and a rescue helicopter from RMB Chivenor were called to search for them. A lifeboat later found the divers uninjured.
A UK Coastguard spokeswoman said it was not clear what had caused the delay.
She said the person in charge was concerned for their welfare when the men failed to surface after 15 minutes.
She added that once the men were found they were passed to South Western Ambulance Service for a check up.