Permission granted for £14m Plymouth University research centre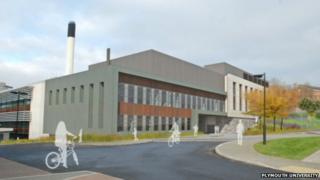 Planning permission has been granted for a new £14m centre for health and medical research for Plymouth University, managers say.
The university said the centre would be based at its Peninsula Schools of Medicine and Dentistry in Derriford.
Construction is due to begin in June and completed in autumn 2016.
Scientists' work would include further research into antibiotic resistance, vaccines, and Down's Syndrome, the university said.
The new 2300 sq-m centre would house biomedical research currently on the university's main campus in the city centre.