Closed Devon care homes 'to cost £274,000 a year'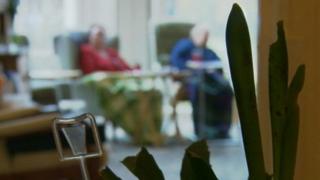 Devon County Council is to spend £274,000 a year on maintaining closed care homes, claims a councillor.
Alan Connett, Liberal Democrat leader of the opposition, said the council needed a plan to dispose of the homes, 10 of which have been closed.
The Conservative-run local authority said Mr Connett's figures were "unrealistic".
It said the forecast expenditure did not take into account expected sales of properties this year.
Mr Connett said: "The county council are spending £274,000 in the coming financial year on maintaining the empty homes and putting in security and burglar alarms.
"But they don't appear to have a plan for actually disposing of the properties either by selling them or renting them or doing something to cut the costs to the public purse."
'Savings generated'
A report being discussed on Tuesday says 190 people were moved to new accommodation from June 2014 to March 2015.
A spokesman for Devon County Council said: "Councillor Connett's figures are unrealistic. As the programme is now at an advanced stage, we are starting to work on the sale and transfer of properties as we said we would."
The spokesman said the figure put forward by Mr Connett assumed no properties would be sold before March 2016.
The authority wants to cut annual spending by £10.7m by closing a total of 20 care homes.
The council said the cost of maintaining the empty buildings was small "compared to the year on year savings generated by making these changes".