Paedophile coach driver jailed for 25 years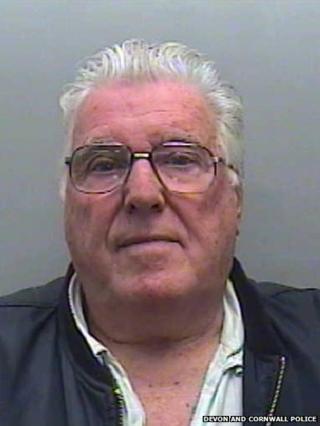 A paedophile coach driver who claimed young children should be allowed to have sex with adults has been jailed for 25 years.
Charges against Robert Newsham, 78, from Devon, included the indecent assault of an 11-year old girl during a trip to Eurodisney.
Judge Phillip Wassall said he was a "dangerous offender".
Newsham admitted four rapes, six sexual assaults and possessing indecent images of children.
He was found guilty of two indecent assaults at Exeter Crown Court.
Newsham, of Attwill Almshouses, Exeter, worked as a coach and bus driver for many years and his work included school runs and taking school parties all over the country.
He already had previous convictions for sexual offences dating from the 1950s and 1960s before moving to Devon.
'Completely remarkable'
In sentencing, the judge said Newsham had probably raped one of his victims more than fifty times when she was just 12 years old.
He told Newsham: "Your attitude to sexual offending is completely remarkable.
"You tried to portray your abuse of one of the girls as some sort of loving relationship and described it as a natural flow. It was a most remarkable piece of evidence and very disturbing.
"You have no recognition that you are wrong. You are a dangerous offender who presents a serious risk to the public."
During a trial last month, Newsham told the jury he thought girls of 13 or 14 were entitled to have sex with adults if they wished and he knew when a girl was ready for sex, regardless of their age.
When he was asked about grooming, he laughed and said it was "a corny phrase".
Mr Sean Brunton, defending, said: "It is clear he has a very jaundiced view of this particular aspect of life."