Woman jailed for defrauding Devon WW2 veteran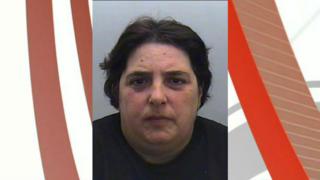 A woman who stole £34,000 from a 92-year-old World War Two veteran has been jailed for 15 months.
Susan Campbell, 47, who helped with the pensioner's shopping and registered with Devon County Council as being in charge of his financial affairs, pleaded guilty to fraud.
Exeter Crown Court heard Campbell, of Moorfield Road, Exmouth, was in debt to payday lenders and had rent arrears.
Judge Graham Cottle called it was a "gross breach of trust".
"For a considerable period of time you were using his bank card to obtain significant amounts of cash on a very regular basis.
"He says he has been caused anxiety and upset and it has knocked his trust in people", Judge Cottle said.
Campbell was previously employed by Age Concern to clean the pensioner's flat and continued to visit him after he fell and required a higher level of care from 2011.
She emptied his bank account and intercepted his mail in order to prevent the victim from discovering the thefts, which took place between 2011 and 2014.
Police were alerted after the victim told his family he had discovered a letter from Devon County Council warning his care contributions were £900 in arrears.
Paul Grumbar, defending, said Campbell was desperate for money to pay off doorstep and payday loans and stave off eviction. She worked as a school dinner lady, teaching assistant and cleaner to try to make ends meet.