Royal Wedding musical tribute on BBC Radio Solent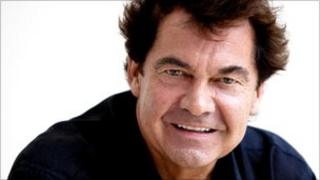 BBC Radio Solent is planning a special musical salute for the Royal Wedding with the help of TV composer Simon May.
Best known for tunes including Eastenders and Howards' Way, Simon May is the creator of a special piece of music for listeners to sing along to.
BBC Radio Solent's Royal Salute combines two well-known wedding themes - The Wedding March and The Bridal Chorus.
Performances of the song will be broadcast on April 29.
The lyrics celebrate the marriage of Prince William and Kate Middleton.
Download lyrics
The station is inviting people to download the lyrics and sing along - whether they are at home or at street parties.
Mr May, who has just been appointed visiting professor at Southampton Solent University, said: "I am a massive fan of the Royal Family, and I'm so pleased that BBC Radio Solent is celebrating this special occasion with my music".
BBC Radio Solent will broadcast renditions during the the morning of the Royal Wedding day, and will report from local communities holding street parties across Hampshire, Dorset and the Isle of Wight.
Breakfast Show presenter Julian Clegg is looking forward to hearing the South sing together.
He said: "April 29 is clearly going to be a royal day to remember, and this is a great way for people across the south to send their message of congratulations to William and Kate."
Copies of the songsheet can also be optained by phoning 023 8063 1311.