Bournemouth man charged over 'drugs factory'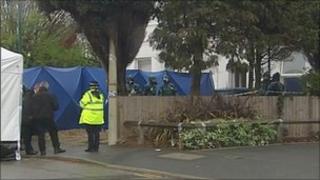 A man has been charged by police investigating a suspected drugs factory in Bournemouth.
Homes were evacuated after police cordoned off the property in Methuen Close, Springbourne, on Tuesday.
It follows an inquiry into the production of methamphetamine, or "crystal meth".
Julian Sowinski, 56, from Bournemouth, was charged with producing a controlled drug and appeared before the town's magistrates.