Public invited to take on under-threat Dorset libraries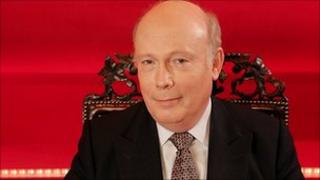 Communities have been invited to take over 20 under-threat libraries in Dorset to save them from closures.
The county council plans to shut 20 of its 34 sites to save £800,000 by 2012.
The move has sparked protests from residents, who won the backing of Oscar-winning screenwriter Julian Fellowes.
The council has now invited communities to register their interest to take over the sites, with support from the authority, by 8 June.
The proposals are due to be debated by full council in July.
The council said it is offering to provide books, computers, self-service facilities and staffing expertise to support local communities which want to take over responsibility for their library building.
The authority believes the move would still save the required £800,000 by April 2012 while keeping the facilities open.
Debbie Ward, director for adult and community services at the council, said: "We have listened carefully to what local communities have had to say, specifically about the kind of help they would need to make this approach work.
"Once councillors have considered the response to this, along with feedback from the wider public consultation, we will hold further, more detailed discussions with communities over the summer and into early autumn."
Under the terms of this agreement, communities would take responsibility for managing and running their library building, but they would be able to use it for a range of other events, activities and organisations outside of library opening hours.
An independent building would also be able to levy charges for use and retain income for services.