Student radio helping with learning disabilties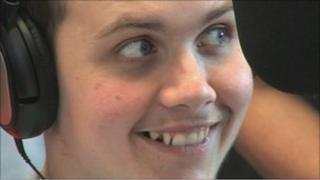 Students with learning disabilites in Dorset are running their own radio station in a bid to build confidence and skills.
Westfield Arts College in Weymouth, one of the largest special schools in the country for children with learning difficulties, launched the station.
AIR, which stands for All Inclusive Radio, is run by students and designed to complement their lessons.
The first programme began this week after a year of planning.
Facilities will be shared with local schools.
Students talked to the BBC about how organising progammes developed their skills.
Jessica said: "I enjoy talking on air becuase it gets my confidence up and it's helped me in all areas of my lessons."
She added it had benefitted "my communications and in the spelling of words".
Radio station manager Carl Greenham said students could also do activities including website design and production.
He said: "Everything they do here in the station is part of what they're learning elsewhere in the school."