'Hair cutting fetish' of murder accused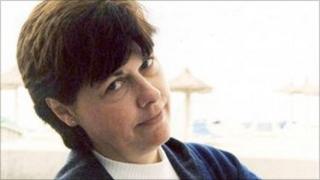 A neighbour has denied stabbing to death and mutilating a mother who was found by her children with a lock of someone else's hair in her hand.
Danilo Restivo later "comforted" the children of Heather Barnett outside their home in Bournemouth, Dorset, in 2002, Winchester Crown Court was told.
The jury heard there were striking similarities between the murder and that of a teenager in Italy in 1993.
Mr Restivo, 39, of Chatsworth Road, Bournemouth, denies murder.
The jury heard the women in both cases had been stabbed and had some of their hair cut off.
The prosecution said it was "akin to a hallmark".
The court heard the Italian was responsible for cutting hair from 15 women or girls while travelling by bus in the Bournemouth area.
'Blood-stained towel'
Michael Bowes QC, prosecuting, told the jury that the 48-year-old seamstress's children, Terry, then 14, and Caitlin, then 11, found their mother's body in the bathroom of the ground floor flat on 12 November, 2002.
Mr Bowes said it was believed Mrs Barnett had been killed shortly after returning home from dropping off the children at school and there was no forced entry to her home.
The jury was told Mr Restivo, who lived opposite the family, and his girlfriend were the first adults on the scene when the body was found.
"It appears that Danilo Restivo purported to comfort Terry," Mr Bowes said.
The prosecution said officers investigating footprints found in Mrs Barnett's blood found Mr Restivo's Nike trainers in a bath in bleach at his home. Mr Restivo said they were dirty.
Mr Bowes said it was the prosecution's case this was a "deliberate attempt to remove any forensic link to the scene of the murder".
Traces of blood were found on the trainers, the court heard.
The jury also heard that analysis of a blood-stained green towel found at the murder scene later showed a DNA match to Mr Restivo.
During an interview Mr Restivo said he knew nothing about it.
But the next day he said he had taken the towel to Mrs Barnett's home as a colour match for some curtains he wanted made for his girlfriend.
The trial continues.