'Hair-in-hand' murder trial: Victim 'quickly subdued'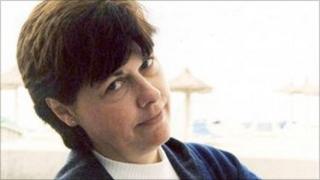 A woman who was attacked and mutilated in her home would not have put up any real struggle, jurors have heard.
Heather Barnett was found dead by her children on the bathroom floor of her Bournemouth flat when they returned from school in November 2002.
Forensic scientist Geoffrey Robinson, who visited the scene, said it appeared likely that the seamstress had been "very quickly subdued".
Danilo Restivo, 39, of Chatsworth Road, Bournemouth, denies murder.
The court heard Ms Barnett's body had been dragged through the ground floor flat to the bathroom where it was found by her son and daughter with a lock of someone else's hair in her hand.
Fabric strand
Mr Robinson, who gave a full description of where the 48-year-old was killed, said: "Indications are that very quickly Miss Barnett was subdued and could not put up any real struggle."
Mr Robinson told Winchester Crown Court a sewing machine had been found upturned and on the floor.
A fabric strand, said possibly to be from the assailant's gloves, was found on some of Ms Barnett's blood-stained clothes.
Mr Restivo, who lived opposite the family, is alleged to have entered the flat and bludgeoned Ms Barnett with a hammer before cutting her throat.
The prosecution says Mr Restivo has a hair fetish and left a clump of someone else's hair in Ms Barnett's right hand and some of her hair under her left hand.
Prosecutors say the manner in which Ms Barnett was murdered can be considered Mr Restivo's "hallmark" and have linked the killing to the murder of a teenager, 16-year-old Elisa Claps, in Potenza, Italy, in 1993.
The trial continues.