'Hair-in-hand' murder trial: Girl also clutched hair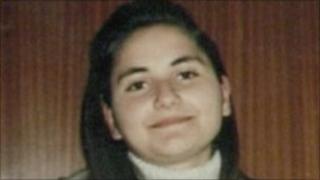 A girl killed in Italy in 1993 had strands of hair in her hands like a woman murdered in Dorset nine years later had, a court has heard.
The mutilated body of Heather Barnett, 48, was found by her two children at their Bournemouth flat in 2002.
Elisa Claps, 16, disappeared in Potenza in 1993. Her body was found last year.
Danilo Restivo, 39, of Bournemouth, who the court heard had an appointment to meet Miss Claps on the day she vanished, denies murdering Ms Barnett.
Found in church
Professor Cristina Cattaneo, an Italian pathologist who carried out a post-mortem examination on Miss Claps' hands after her body was found in the loft of a church in Potenza, has given evidence at Mr Restivo's trial at Winchester Crown Court.
The jury heard some of Miss Claps' hair had been cut from her head after her death and she also had strands of hair in her hand. Ms Barnett also had her cut and hair in her hands after her death.
Mr Restivo, of Chatsworth Road, who lived opposite Ms Barnett at the time of her death in November 2002, is accused by prosecutors of entering her ground-floor flat in Capstone Road and bludgeoning her with a hammer before cutting her throat.
Her body was found by her children in the family bathroom.
Earlier the court heard that Miss Claps' trousers and underwear had been partially pulled down, her clothes were torn and her bra had been cut.
Another pathologist, Professor Francesco Introna told the court that marks found on Miss Claps' bones showed she had been stabbed several times and had probably put up a struggle.
The court has already heard that Ms Barnett's hair had also been cut after her killing and placed under her left hand. Another person's cut hair was found placed in her right hand.
Previously, the trial has heard Mr Restivo appeared agitated and had a cut to his hand on the day of Miss Claps' disappearance.
Giovanni Motta, the former fiance of Mr Restivo's sister, Anna, told jurors Mr Restivo claimed he had injured his hand falling over on an escalator.
Mr Restivo maintains that when he left Miss Claps at the Holy Trinity Church in Potenza she was alive and well.
The jury has also previously been told Mr Restivo cut the hair of teenage girls on buses in the Bournemouth area around the time of Ms Barnett's death.
The trial continues.