Summing up begins in 'hair in hand' murder trial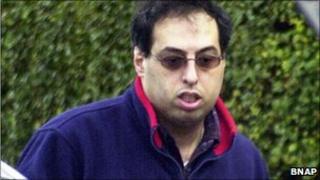 The judge has been summing up in the trial of an Italian man accused of murdering a mother-of-two at her Bournemouth home nine years ago.
Danilo Restivo, 39, denies murdering Heather Barnett, 48, whose body was discovered inside her flat in 2002.
She was found by her children with someone else's hair in her hand.
Summing up, the judge told the jury at Winchester Crown Court to put emotion aside despite the shocking nature of the case.
He also reminded jurors that they were considering events which happened many years ago.
Prosecutor Michael Bowes QC and defence barrister David Jeremy QC delivered their closing speeches to the jury on Monday.
The prosecution have linked the case to the murder of Elisa Claps, 16, who went missing in Italy in 1993. Both victims had some of their hair cut off.
Mr Restivo has admitted cutting women's hair as he liked the touch and smell of it but his defence counsel said his "hair fetish" did not mean he was a killer.
He also told jurors he met Ms Claps at the Church of Holy Trinity in Potenza after Mass in September 1993 and later saw her leave.
Her body was found in the loft of the church last year.