Weymouth neighbours open gardens to public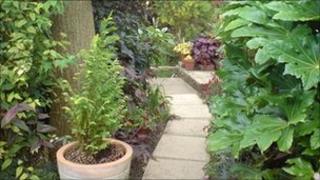 Three neighbours have opened their Weymouth gardens as part of the National Gardens Scheme.
The small ex-council gardens in Corporation Road have been accepted by the prestigious annual scheme and will open for three days.
The gardens are at 68, 70 and 72 and now form part of 3,700 gardens which open for charity as part of the scheme every year.
The scheme was founded in 1927 to raise money for the nurses of the Queen's Nursing Institute (QNI) by opening gardens described as being "of quality and interest" to the public.