Weymouth writer is 2012 Olympic storyteller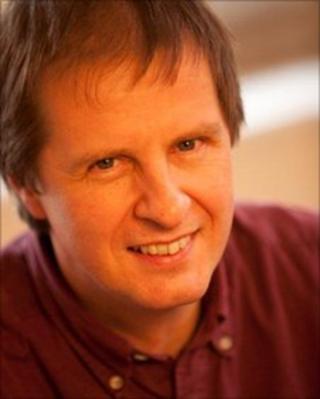 A Dorset-based writer has been chosen to document the London 2012 Olympic and Paralympic Games.
Andrew Knowles, who lives in Weymouth, is one of 100 people chosen to join the BT Storytellers group and capture the excitement of the Olympics.
The group includes bloggers, artists, writers, poets, graphic designers, film-makers, photographers and musicians from every region of the UK.
They will spend 14 months interpreting the Olympic experience.
Up until two years ago Mr Knowles worked in the finance and IT industry but quit to become a freelance copywriter specialising in social media.
He said he wants to focus on how the Olympics affects businesses in Weymouth and Portland, where the sailing events are being held.
He said: "I'm thrilled about this opportunity to help tell the story of Weymouth's journey to, through and beyond the 2012 Olympic and Paralympic games.
"My BT Storyteller focus is social media and I'll be looking for people and events to blog and tweet about over the coming year."
Other storytellers include former British decathlon star and Olympic gold medallist Daley Thompson, who will document his 2012 experience through a photography project.
He said: "People might know me as an athlete but what they might not know is my passion for photography."
Members of the public will be able to interact with the storytellers by suggesting subjects for them to cover.
They will also be able to vote one the work and nominate storytellers for awards.
The work will be availalble on the BT Storytellers website.