Dorchester Mill Stream wildlife work to begin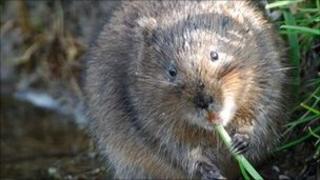 Work to soften the banks of a man-made stream in Dorset in a bid to help wildlife will begin after a £15,000 boost.
Wide sections of Dorchester Mill Stream will be narrowed, creating pools and shallow areas.
It is hoped more fish will spawn and more water voles may be spotted.
Native plants will also be brought in to the stream, which Dorset Wildlife Trust said had the potential to be a "rare habitat for river life".
The funding came from SITA Trust, an independent environmental funding body set up in 1997 to provide funding through the Landfill Communities Fund.
Led by Dorset Wildlife Trust, work will begin on 1st August and is expected to take three weeks.