Woman rescued from Poole Harbour mud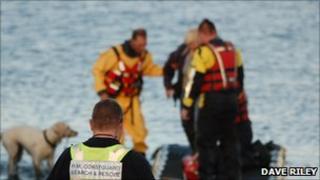 A woman had to be rescued from mud in Poole Harbour after getting stuck up to her thighs.
An off-duty paramedic alerted coastguards on Wednesday evening after the woman, who had walked a few steps from the shore, got stuck.
The paramedic helped keep the 40-year-old calm by talking to her until firefighters and the coastguard rescued her with fire service equipment.
The woman was not hurt. It happened in the northern part of the harbour.