Dorset PC sacked over murder victim relationship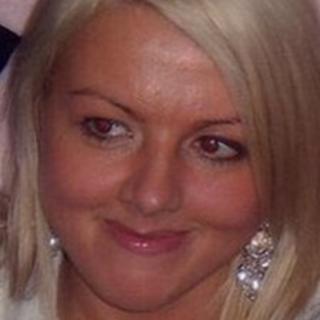 A Dorset Police officer has been sacked after it emerged he had a relationship with a victim of domestic abuse who was subsequently murdered.
Katarzyna Ryba, 26, was stabbed by her former boyfriend and thrown out of a second-floor window in front of their young daughter in Bournemouth in 2009.
The Independent Police Complaints Commission (IPCC) said PC Richard Allen was dismissed in June.
The IPCC said his failings had not impacted directly on Ms Ryba's death.
Ms Ryba was staying with her daughter at a friend's home when she was murdered by Piotr Zasada in front of their three-year-old daughter on 2 October 2009.
'Text messages'
Zasada pleaded guilty to murder at Winchester Crown Court on 7 October 2010 and was sentenced to life imprisonment.
The IPCC investigation found Ms Ryba had previously reported domestic abuse to Dorset Police and had formed a relationship with Mr Allen.
It also found Mr Allen had deleted text messages from Ms Ryba after her death and, during their inquiry, he carried out unauthorised searches on the police computer, leading to a further investigation.
IPCC Commissioner Rebecca Marsh said: "This was a tragic death of a young mother killed by a former partner who admitted to Ms Ryba's murder.
"During the course of the IPCC investigation it became clear that PC Allan had formed an inappropriate relationship with a vulnerable victim of domestic abuse. It was also proven that PC Allan had also deleted text messages he had exchanged with Ms Ryba once he discovered she had been murdered.
"While PC Allan was removed from front-line duties during the IPCC investigation he also carried out unauthorised searches on the police computer. This led to a further investigation carried out by Dorset Police and supervised by the IPCC.
"In June 2011 PC Allan faced a police misconduct panel and was dismissed from service. Ms Ryba's family have been kept informed."
Two other police constables and an acting sergeant were also given advice after issues with their conduct were identified in the investigation, the IPCC said.