London 2012: 'No change' to Weymouth sail courses plan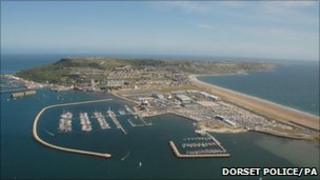 Organisers of the Olympic 2012 sailing events in Dorset have dismissed reports they are thinking of changing the competition courses.
A "dry run" test event is taking place in Weymouth and Portland ahead of the Olympic competitions next July.
Nothe Gardens will stage the crucial medal races in all of the classes - giving relatively close-up views to paying spectators.
Officials have said the overall plan for race viewing will not change.
The area off Nothe Gardens is one of five race zones being trialled during the test event ahead of next summer's Games.
London 2012 Organising Committee sailing manager Rob Andrews, admitted there was a demand from spectators to be able to see action from the shore but they had to react to weather conditions.
He said: "It's a bit like watching cricket in the rain - some days it is trickier than others. The relationship with the spectator is set up so we can cope with the variables you don't get with an indoor venue.
"With the format of sailing, everything is moving around all the time. The sailors are adapting and the good guys will keep on winning."
Big screens, race commentary, GPS tracking and cameras onboard yachts are planned to bring the action to the spectators.
It is thought the ticketed area at Nothe Gardens will generate revenue of £250,000 a day.
A big screen will also relay the action to non-paying spectators on Weymouth Beach.
Sailors from 60 nations are taking part in the current test event, while Olympic organisers check how the venue operates.
A total of 170 races are being held in this year's competition, which runs until 13 August.