Changes to Dorset County Council work conditions agreed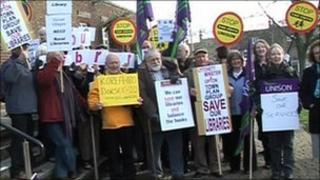 Management and staff at Dorset County Council have agreed to proposed changes to staff terms and conditions to save £1m over the next three years.
During a ballot of trade unions this summer, the majority of those who voted were in favour of the proposed changes to terms and conditions of employment.
The package includes a reduction in overtime and the withdrawal of the subsidised lease car scheme.
Changes will come into effect on 1 January, next year.
The council has to find savings of £55m by 2013/14, with the majority of cuts made in 2011/12.
'Fewer redundancies'
Angus Campbell, leader of the Conservative-run council, said: "We very much welcome this decision by union members. With the council seeking to find more than £55m of savings over the next three years, we have to look at all areas of expenditure.
"But we hope these changes to terms and conditions will mean fewer redundancies than would otherwise have been necessary."
Previously the council asked employees to take a 5% pay cut by taking 12 days of unpaid leave in 2012 and 2013, an idea which is now scrapped.
In December last year, the council announced more than 500 jobs would be lost out of about 4,500 non-school staff.