London 2012 Olympic sailing test event 'a success'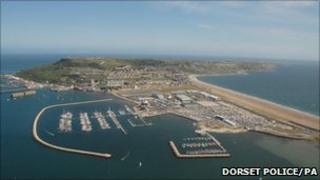 A rehearsal in Dorset for the London 2012 Olympic sailing events next July, has been declared a success.
The Weymouth and Portland International Regatta saw sailors from 60 nations involved, while Olympic organisers checked how the venue operated.
Weymouth and Portland National Sailing Academy will host the 2012 events.
Rob Andrews, of the London Organising Committee for the 2012 Olympic Games (Locog), said the event, which ended on Sunday, enabled issues to be resolved.
The two-week long event aimed to replicate conditions expected at next year's Games.
Competitors from all 10 Olympic sailing disciplines tried out five alternative courses over 170 races.
Organisers also worked out where the best views for spectators would be, and how to deal with delays caused by the weather.
Mr Andrews said: "There were things like the maximum volume you can get on a radio. They were set at a level we couldn't hear out on the water, so our engineers changed it.
"It's [looking at] that little detail."
Locog and the International Sailing Federation (ISAF), said the Regatta tested the venue, systems, equipment, workforce and procedures.
Alastair Fox, from ISAF, said: "The Olympic Test Event offers a great opportunity for sailors, coaches and support staff from nations around the world to experience the sailing conditions and gain an understanding of the venue."