Olympic legacy fibre broadband announced for Weymouth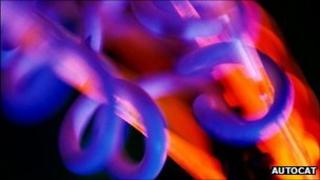 Almost 20,000 Weymouth homes and businesses are expected to benefit from super-fast broadband in time for the 2012 Olympics, BT has announced.
The Dorset town is among 114 UK communities chosen in the latest phase of the company's £2.5b roll-out of fibre broadband.
Weymouth and Portland will host the sailing events during the 2012 Olympics.
BT has already announced Portland will also receive fibre broadband.
In the region of 5,400 homes and business on Portland are expected to have super-fast broadband by the start of the Olympic Games.
A BT spokesman said: "At this stage we also anticipate the work in Weymouth to carried out in time for the Games, but there is a lot of work to be done."
In 2009, BT announced it would also install a super-fast fibre-optic broadband line from London to Weymouth and Portland National Sailing Academy, for use by the media during the 2012 Olympics.
Residents and politicians lobbied the telecoms company to leave the infrastructure in place after the Games.
BT has since announced this will be the case.