Omar Benguit blames Danilo Restivo for student murder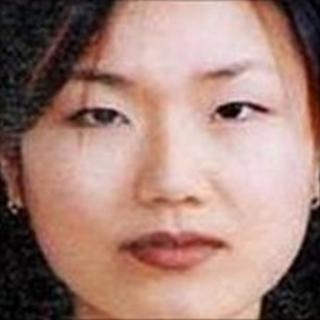 A man serving a life sentence for murdering a Bournemouth student in 2002 could have his case reviewed.
Omar Benguit, who was convicted of stabbing 26-year-old Jong-Ok Shin six years ago, claims he is innocent.
The Criminal Case Review Commission (CCRC) is investigating Benguit's legal team's claims that Miss Shin could have been killed by Danilo Restivo.
Restivo was jailed earlier this year for the murder of Dorset mother-of-two Heather Barnett.
Miss Shin was found slumped on a pavement, having been stabbed three times in the back as she walked home in 2002.
Jeremy Kyle Show
Omar Benguit, then 31 and of Winton, Bournemouth, was found guilty of her murder in January 2005.
He subsequently lost an appeal against his conviction.
Benguit had been told that he would serve a minimum of 20 years.
He was convicted during a retrial, after two previous court cases collapsed when jurors failed to reach a verdict.
Among the evidence being examined by the CCRC is footage from the Jeremy Kyle Show in 2008 in which a woman appeared to contradict evidence she gave in Benguit's trial.
She told the ITV show that she saw Benguit plunge a knife into the student but had previously testified that she had only heard a struggle and had seen his clothes covered in blood.
The CCRC was already examining Benguit's case following allegations that Miss Shin's murder was linked to Restivo.
Italian national Restivo was jailed in June for murdering and mutilating Ms Barnett in her Bournemouth home before leaving someone else's hair in her hand.
He is also expected to be extradited to stand trial for the murder of 16-year-old Elisa Claps in Italy in 1993.
She disappeared after meeting Restivo. Her decomposed body was discovered in the loft of a church in Potenza in 2010.