Portland Carnival to be delayed until 2013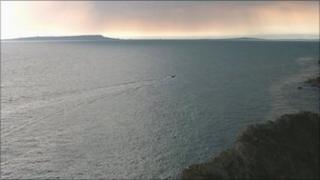 The revival of an annual island carnival in Dorset is being delayed until 2013.
Organisers of Portland Carnival, which was last held in the early 1980s, had planned its return in 2012.
The event has been delayed to allow more time to organise and to enable more local people and partners to "get on board", according to committee members.
They added it will be "bigger and better" than the 2012 plans.
Planning for the event is now open to public consultation.
'Glint in eye'
Fi Woods, carnival chairman, said: "We want to give something good back to Portland - a community-led event, for the community."
Ms Woods, who rode a horse during the carnival in the early 1980s for HMS Osprey Saddle Club, added: "No-one we've spoken to can remember the exact date of the last carnival, but they all have a glint in their eye when they talk about it.
"We want to know whether people want a traditional festival with a king and queen, floats and a pedestrian procession, or whether they want something more modern."
There are hopes that the event, which used to run for one day, could eventually be made into a week-long celebration.
Portland Carnival Committee meetings will resume in January 2012.