Charity to fund Purbeck wind farm fight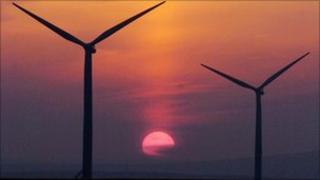 A Dorset charity has said it will offer financial backing to a campaign to stop four wind turbines being built in Purbeck.
An application by Purbeck Wind Farm LLP to build the turbines at East Stoke, near Wareham, was refused in March.
An appeal is due to be held at Wareham in February 2012.
The Dorset branch of the Campaign to Protect Rural England (CPRE) said it would match the money already raised by opponents of the scheme.
The charity said legal and specialist representation costs at the hearing could cost more than £40,000.
A planning application for the 400ft (122m) high turbines on land off Puddletown Road was refused by Purbeck District Council in March.
The company lodged an appeal in October.
The proposed site, formerly Masters Pit, is near to a year-round Scout camp and is flanked by a designated Site of Special Scientific Interest, wetlands, a Special Area of Conservation and a Special Protection Area.