Bournemouth Borough Council 'in disarray', says councillor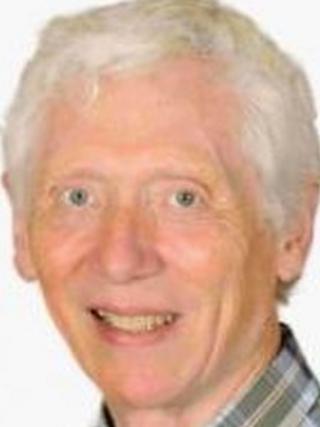 Bournemouth council is in "disarray", according to the deputy leader of the borough's Liberal Democrats.
Councillor Roger West said "bullying" council leaders had created a fear culture and an undemocratic government.
His comments came after a council whistleblower was suspended over allegations of gross misconduct.
The council said it had a code of conduct which all councillors had signed and actively discouraged any form of bullying and intimidation.
Mr West accused the Conservative-led council of a "political ploy to stifle debate" when chief accountant Stephen Parker was suspended in October after emailing councillors with his doubts over the value of the authority's £300m deal with an independent company.
'In the dark'
In addition to Mr Parker being suspended, a Queen's Counsel barrister has now been appointed by the council to examine a complaint made by deputy leader Councillor John Beesley against the authority's two leading legal officers.
Mr West said: "The council has had to pay for a QC from London, at great expense, to question staff but we're in the dark over the nature of the complaint."
It is believed the complaint relates to an allegation made by Mr West that Mr Beesley failed to declare a prejudicial interest in planning applications handled by consultant Tony Ramsden, a friend and former colleague on the council. Mr Beesley was later exonerated of any wrongdoing by a tribunal.
The council has declined to provide details of the nature of the allegations made by Mr Beesley against monitoring officer Joy Postings and her deputy Tanya Coulter.
Mr West said: "In all of my 12 years as a councillor I have never experienced a council in such total disarray.
"It's a great shame the principles of good, open, democratic debate seem to have gone out of the window.
Mr West also accuses the leader of the council Peter Charon of bullying and harassing him.
"A sub committee found a complaint made by Councillor Charon about me was 'malicious, politically motivated or tit for tat' and as a result I told him I'd lost all respect for him," he added.
Mr Charon, who became leader of the authority 15 months ago, has already been urged to publicly apologise to Councillor Mark Anderson, who had accused him of bullying, following a Standards Board assessment sub committee meeting.
The leader is also facing two standards boards complaints from two other Conservative councillors, Jane Montrose and Beverley Dunlop.
Judith Geddes, executive director at the council, said the authority had "robust anti-bullying and whistle blowing procedures in place".
She said: "Any member of the general public or council staff can lodge a complaint against a councillor. A complaints process is in place so that allegations of breaches of the code can be considered independently and actions taken where breaches are found."
Racist material
The authority has been hit by a number of controversies in recent years.
Pornography was discovered on the council laptop of former leader Councillor Stephen MacLoughlin, while fellow Conservative councillor Richard Powell was found to have forwarded racist jokes on his mobile phone.
Both were cleared of bringing the council into disrepute as it could not be proved they were acting in their official capacities.
Former Bournemouth councillor Douglas Spencer was suspended from the Conservative Party by Conservative Campaign Headquarters for more than a year before he resigned in December 2010.
The party said the sanction was a result of Mr Spencer's "unacceptable and offensive use of racist material that extended to a judgement about his behaviour".