Trapped Bournemouth flat fire woman rescued by crews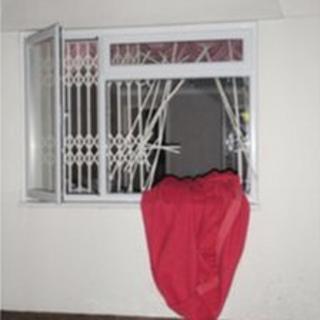 A woman was rescued by firefighters after a window security grille prevented her escaping from a flat fire in Dorset.
Firefighters found the woman shouting for help from a ground floor bedroom window in Manor Road, Bournemouth.
Her husband had managed to escape through a patio door and raised the alarm on Tuesday evening.
Fire crews cut through the grille to rescue the woman, who was treated by paramedics.
The cause of the fire was an unattended pan of cooking oil.
Crews from Springbourne, Christchurch and Westbourne attended the fire.