Man guilty of Bournemouth street fight murder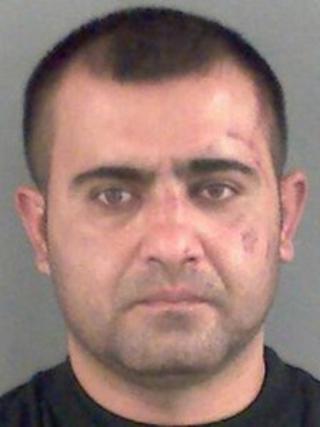 A 29-year-old man has been jailed for life for stabbing another man to death in a street in Bournemouth.
Mahmud Bakir was found guilty of killing Kewen Khorsheed, 22, on Wimborne Road, Moordown.
Winchester Crown Court heard the pair were fighting using weapons including a knife, during the early hours of 27 January.
The judge ruled Bakir, of Wimborne Road, must serve a minimum of 12 years in prison.
Another man, 21-year-old Zeravan Natheef, of Portchester Place, Bournemouth, was convicted of violent disorder and given an eight-month prison sentence, suspended for 18 months.
The jury heard the fight in Wimborne Road followed an earlier altercation at Bar Zuka along Charminster Road that same morning.
'Sad reminder'
Mr Khorsheed, who lived locally, died at Royal Bournemouth Hospital from a stab wound to the chest.
Det Insp Craig Travers said: "The evidence showed that Mahmud Bakir and the victim had decided to resolve an earlier dispute by fighting.
"Bakir had taken a knife from his Wimborne Road flat with the intention of causing Kewen serious harm and, tragically, the subsequent confrontation had fatal consequences.
"Kewen's death is a sad reminder of the dangers of knives and I would like to make it clear that Dorset Police will use the full force of the law to deal with anyone who keeps such items about their person.
"If Bakir had not equipped himself with such a dangerous weapon it is more than likely that Kewen Khorsheed would still be alive today.
"It is also likely that Bakir would now not be facing such a lengthy stay behind bars."